THE MOST EFFECTIVE AND SAFE METHOD FOR SINGING BETTER
DI
A

PHRAGM WORKOUT

BREATHING IMPROVEMENT COURSE BY ARTURAS BURKE
---
I want to sing.

Why

would I do breathing exercises?
---

Have you experienced any of these problems?
A weak, quiet voice

,

weak breath support

,

inability to control your breathing and voice in stressful situations

,

shaky voice

,

bad tone

,

bad intonation

,

small vocal range

,

inability to belt

,

inability to sing fast vocal runs

,

inability to hold long notes

,

shallow breathing

,

voice gets tired very fast

,

a feeling that one day your voice sounds good but the next one you feel like you don't know how to sing anymore

.

If your answer was YES, Diaphragm Workout is for you!

AT THE ROOT of all these common singing problems is weak breathing, and at the root of weak breathing are weak breathing muscles.


WEAK BREATHING MUSCLES
↓
WEAK AND UNHEALTHY BREATHING
↓
SINGING PROBLEMS

If you want to get rid of your singing problems, you have to train and improve your breathing muscles. Your muscles have to work FOR you, not against you.
STRONG MUSCLES
↓
EFFECTIVE AND HEALTHY BREATHING
↓
STRONG AND HEALTHY VOICE
---
The breath is the engine for your body and voice. If the engine isn't running properly, nothing is going to run properly.
---

The stronger the engine, the stronger the voice.
A beautiful tone needs good muscle coordination, therefore muscle strength. Singing high notes without straining requires strength. Long phrases require strength. A good song performance requires breath control. Being able to control your voice requires being able to control your breathing. Singing legato requires smooth breath flow. Singing dynamically requires good breath management.
A long performance or performing often requires endurance. Singing a song with a lot of lyrics require an ability to take short, fast breaths. If you want to move around when singing - that requires an excellent breath support. Deep voice requires deep breathing.
Very often the reason for a bad performance is stress, which leads to shallow breathing, but if you've trained your breathing system beforehand, you can make it work as it should even in an unusual circumstances.
My exercises will help you overcome all the obstacles and improve all possible aspects of breathing. You will be able to control your breathing not only when you want to, but when you NEED to.
---
For the most part, singing is a physical skill and muscle work.
The good news? Muscles can be easily improved and you don't even need a talent for doing that, just determination.
---

I KNOW HOW TO MAKE YOU SING LIKE YOU HAVE ALWAYS WANTED TO.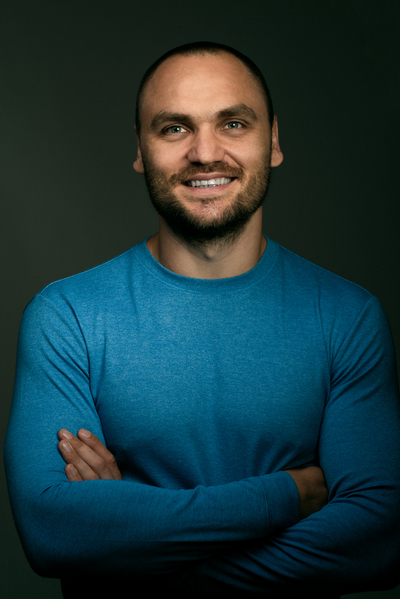 ---
Let me Introduce Myself
---

I am a professional breathing and vocal coach.
One of my dreams in my twenties was to have a powerful singing voice. Soon after starting to pursue that I realized that in order to improve my singing voice, I had to improve my breathing. I did all the breathing exercises I could find, tried all the known methods and techniques, but after some time of regularly using them, they started to become more and more ineffective for me, and my growth as a singer stopped.

By coincidence I had started to beatbox and do street workout, and practicing that revealed me that there are many connections between body, breathing and sound. It helped me to finally completely understand how I'm supposed to breathe.

I now credit beatbox and street workout as my best and only vocal and breathing coaches.

After years of training, researching breathing and accumulating experience, I gradually developed a system of breathing exercises - at first I did it for myself but then realized that my experience could help others with the same or similar problems and questions, and started to share my observations and techniques. The fact that quite early in the process some doctors and other professionals in the field recognized my work, gave me an enormous boost and assurance that this is something really worth sharing.
My students have been both amateur and professional singers, and professionals from other fields as well - actors, radio and TV hosts, dancers, athletes, wind instrumentalists. I have also successfully worked with people with breathing problems like asthma.
I've realized that there are many people who are suffering in their careers and from health problems due to not knowing how to control their breathing, and helping them has become my goal in life.

A while ago I decided to fulfill that goal by systemizing, recording and publishing my exercises online because that way I can reach and help the most people - and that is how Diaphragm Workout was born.
---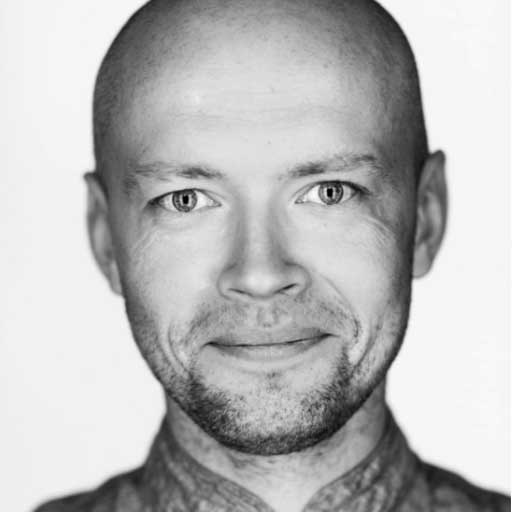 "For more than a year I attended Arturas' lessons, because I wanted to explore the capabilities of the body and expand the limits I had put on myself. His approach is fresh and his methodology is unique. In a nutshell I would call our lessons a "voice laboratory and breath gym". Although I sing almost every day and one would think that that should be enough to be in shape, still there are huge benefits from a regular breath workout. The aspect that I appreciate most about Arturas' methods is that he has lived through all of the exercises himself and can justify every element."
- Janis Strazdins, Bass in the world renowned Swedish a cappella group The Real Group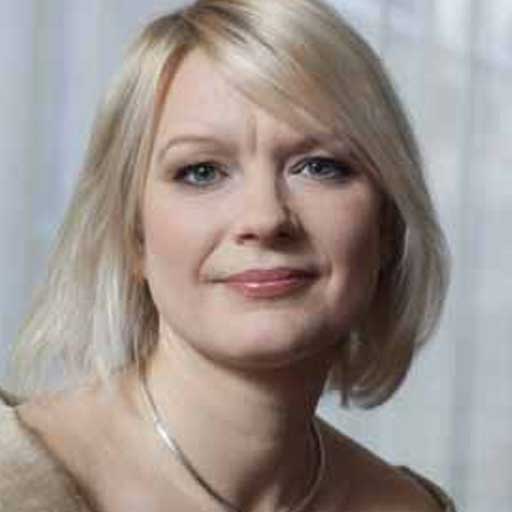 "The most important thing is that, what Arturas has found, he has found through himself, through his own quest. He works actively as an advocate for healthy, correct singing."
- Antra Jankava, Former soloist of the Latvian National Opera, docent at Jazeps Vitols Latvian Academy of Music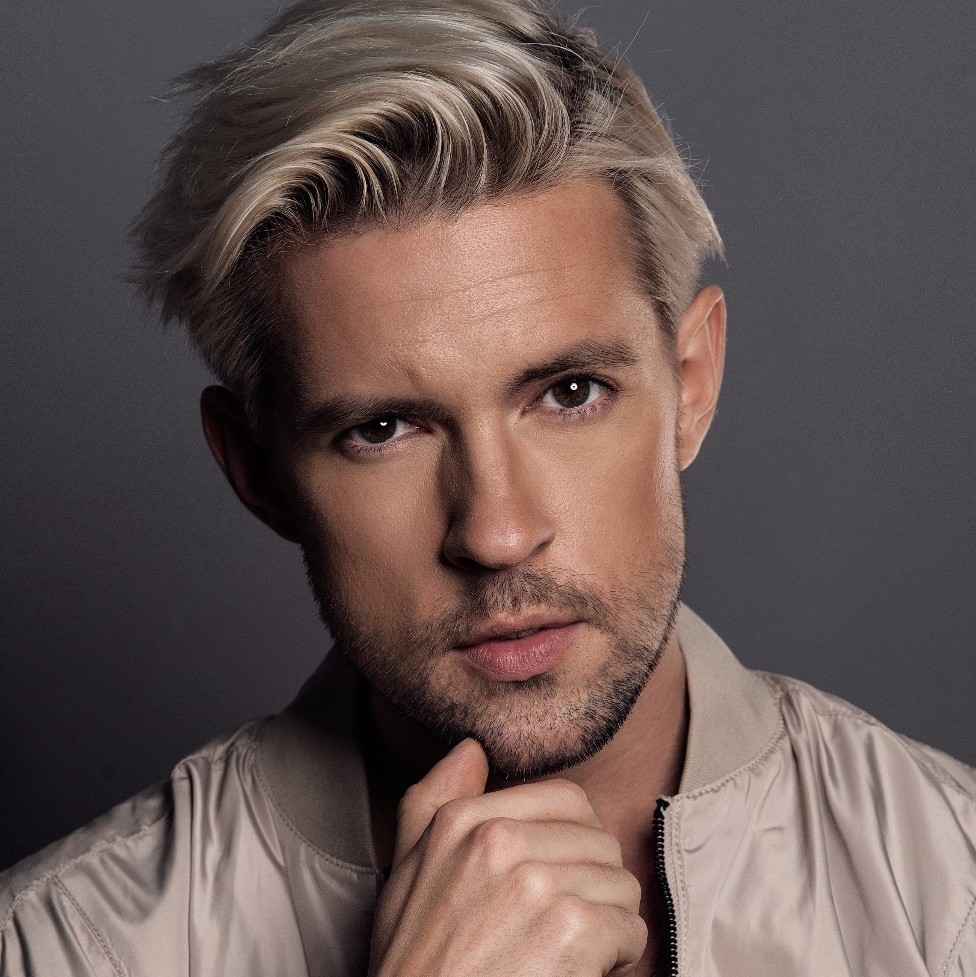 "I have worked with several coaches, but always struggled when it came to breathing. I thought that I understand, but I was wrong and had some ongoing difficulties with my singing and sound. With Arturas I gained a more stable singing voice and confidence to be on the stage and perform."
- Markus Riva, Singer and X Factor Latvia host
---
What About
You

?
---
Be honest - how many breathing techniques for singers you know? Have they helped you? Well, as you have ended up here, I must assume that your current exercises or techniques do not give you what you expected.
It doesn't matter where you lost your voice or ability to breathe properly, or if you feel like you've never had them in the first place.

>> I will make your body learn how to breathe powerfully and healthy in the fastest way possible.
>> I will make your voice sound better than ever before.
I know that you probably haven't even realized what you are capable of.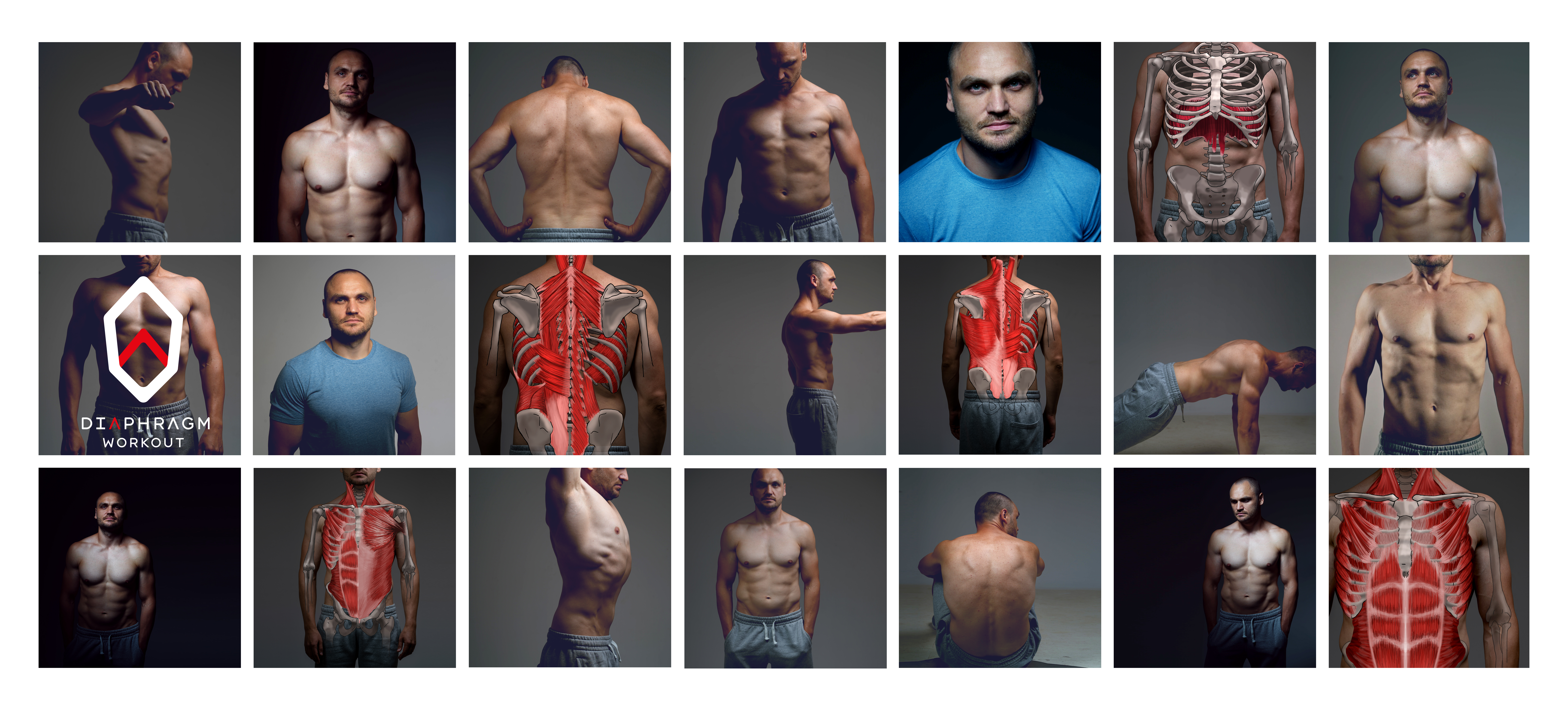 ---
Great
Results

Without Risking A Thing
---


Do you know the feeling of reading kind of clear instructions but still not knowing what to do?
Why does it happen?
---
Because
HUMANS LEARN THE FASTEST BY WATCHING OTHERS
not by reading something.
---
My exercise videos are made in such a way that makes it very easy for you to see and understand everything just by watching.
You will see me doing the exercises from different angles.
You will see how the breathing muscles are supposed to work.
I'll also show you the most common mistakes my other students usually make, so you can be a step ahead and avoid making them.
For those of you who do like to read, there are, of course, written descriptions and explanations next to each video as well.
If you do the exercises regularly, I guarantee that your breathing will become much more effective and your voice will improve. This course is built to gradually bring you from the start to real and tangible results.
My offer is this - go through all the exercises, do them correctly and with best conscience. If you won't see any results, I will refund your money.
With access to me, 30 days to change your mind and your money back if you're not 100% happy, you can get great results without risking a thing.
---
In short, what
will happen

if you start doing my exercises regularly?
---
>> Your speech and singing will improve, guaranteed
>> Your tone, range and intonation will become better
>> Your breath control will improve
>> Your voice will get stronger and deeper
>> You will be able to hold longer notes
>> Your core muscles will become stronger and your posture will improve
>> You will immediately feel your muscles working - no confusion, no need to imagine anything and no wondering about whether you're doing it right or not
>> The exercises will help you to quickly recover after an illness
>> You will save money because you won't have to spend it on endless vocal lessons anymore
>> Your progress will be much faster than by using any other technique
>> Your confidence will improve because you'll feel your body and voice changing for the better
Start today and invest in yourself and your voice.
Developing healthy breathing habits can change your life and career as it has changed mine.
---
Wait, is the Di
a

phragm Workout just for singers?
---

Definitely not. Correct breathing technique is very important and necessary for many other professionals, as well as people who have medical voice or breathing problems: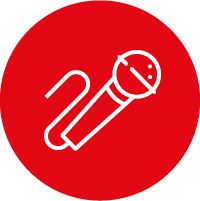 Anyone who uses their voice a lot professionally - SINGERS, ACTORS, PUBLIC SPEAKERS, TEACHERS, TV and RADIO HOSTS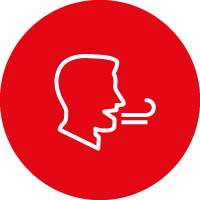 Anyone requiring knowledge about breath control - WIND INSTRUMENTALISTS, DANCERS, ATHLETES, people practicing YOGA, pilates, etc.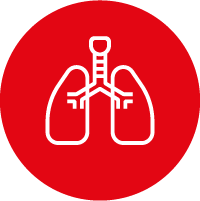 Anyone suffering from BREATHING PROBLEMS like ASTHMA and SHORTNESS OF BREATH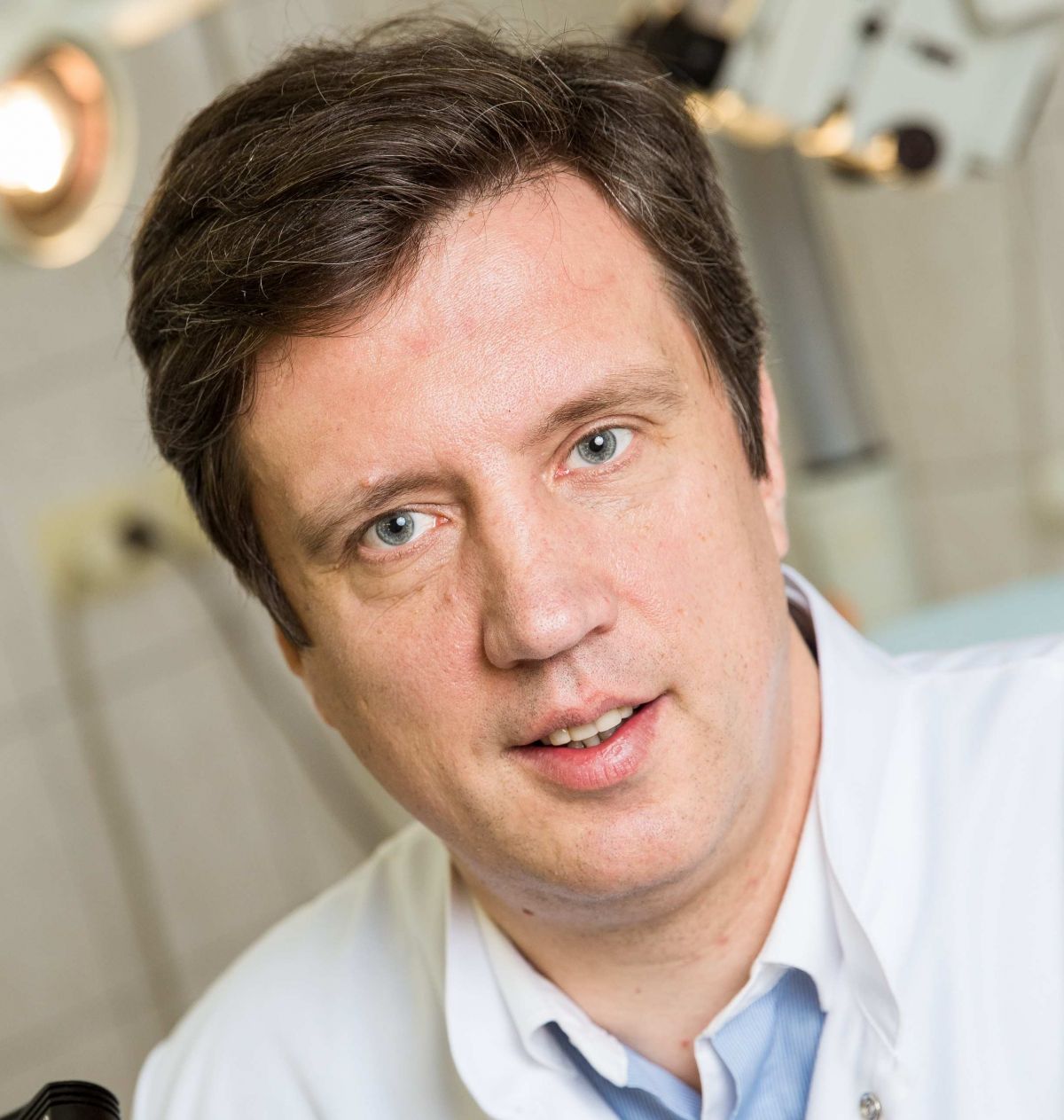 "Arturas has success even with those patients, whom traditional medicine is unable to help."
- Dr. Dins Sumerags, President of Latvian Otorhinolaryngology Society, Head of ENT department, Paul Stradins Clinical University Hospital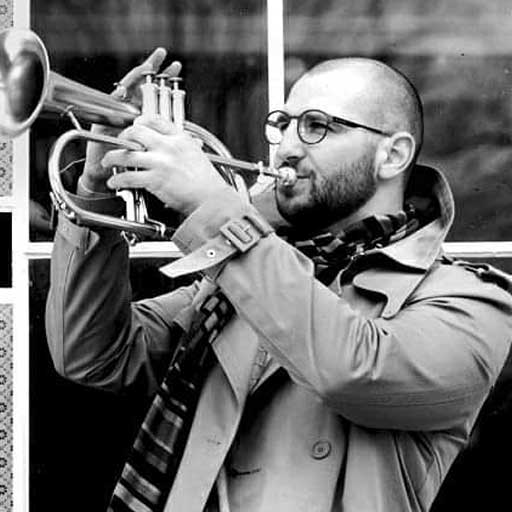 "Trumpet players and other wind instrumentalists very often deal with breathing problems because not many realize that something as basic as breathing can be the root of many problems. These exercises help to quickly improve the tone, intonation, register and endurance, and I am very glad that I've had the opportunity to get acquainted with them - as a result, I don't have many of my long term problems anymore."
- Oskars Ozolins, Trumpet player at the Latvian Radio Big Band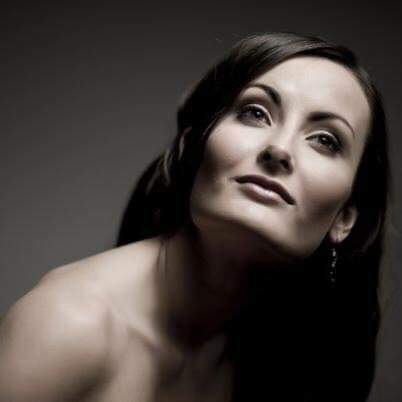 "I have a full confidence in Arturas' vision and approach. Training experience with Arturas turned out to be a miraculous change for me and helped after only 3 sessions. Ballet dancers mostly speak with their bodies on stage rather than their voice. Arturas breathing methods helped me to become confident, articulate in speech and most importantly to be heard - addressing an auditorium of 1000 people in my acting debut. Thank you!"

- Elza Leimane, Latvian National Opera Ballet principal dancer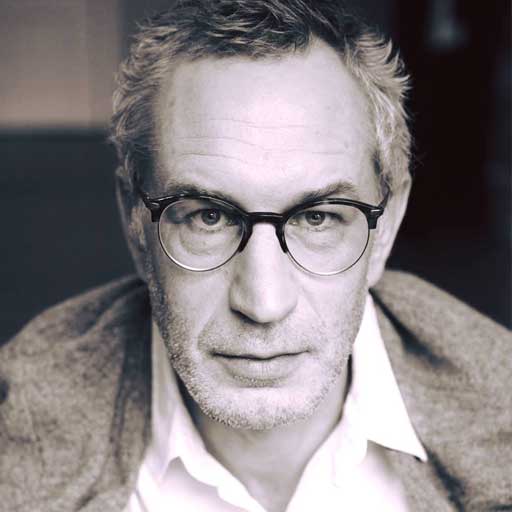 "When I came to Arturas, I had breathing problems and it was very hard for me to give a 10 minutes long monologue on stage, my voice didn't sound well, I got very tired. Arturas showed me two exercises which at first seemed hard, but after doing them regularly for a month, my breathing muscles improved as well as the tone of my voice and giving long monologues wasn't a problem anymore. I realized that correct breathing technique is one of the most important things for an actor. Seems like a small detail but it helped me a lot."
- Girts Krumins, Actor, The New Riga Theatre
---
What exactly do
you get

when you buy Diaphragm Workout?
---
21 FULL HD VIDEOS with me demonstrating breathing exercises in Level 1 and 28 FULL HD VIDEOS in Level 2
7 BONUS VIDEOS with preparatory exercises (both in Level 1 and Level 2)
CLEAR INSTRUCTIONS, explanations, exercise VARIATIONS to choose from (easier/harder), common mistakes EXAMPLES
Full LIFETIME ACCESS on any device you own
A FREE email or Skype (10 min) CONSULTATION WITH ME regarding the exercises and your progress
100% Satisfaction Guarantee - if, for ANY reason, you don't like this course, you can get a FULL REFUND anytime within 30 days after your purchase
This is how the course looks when you start: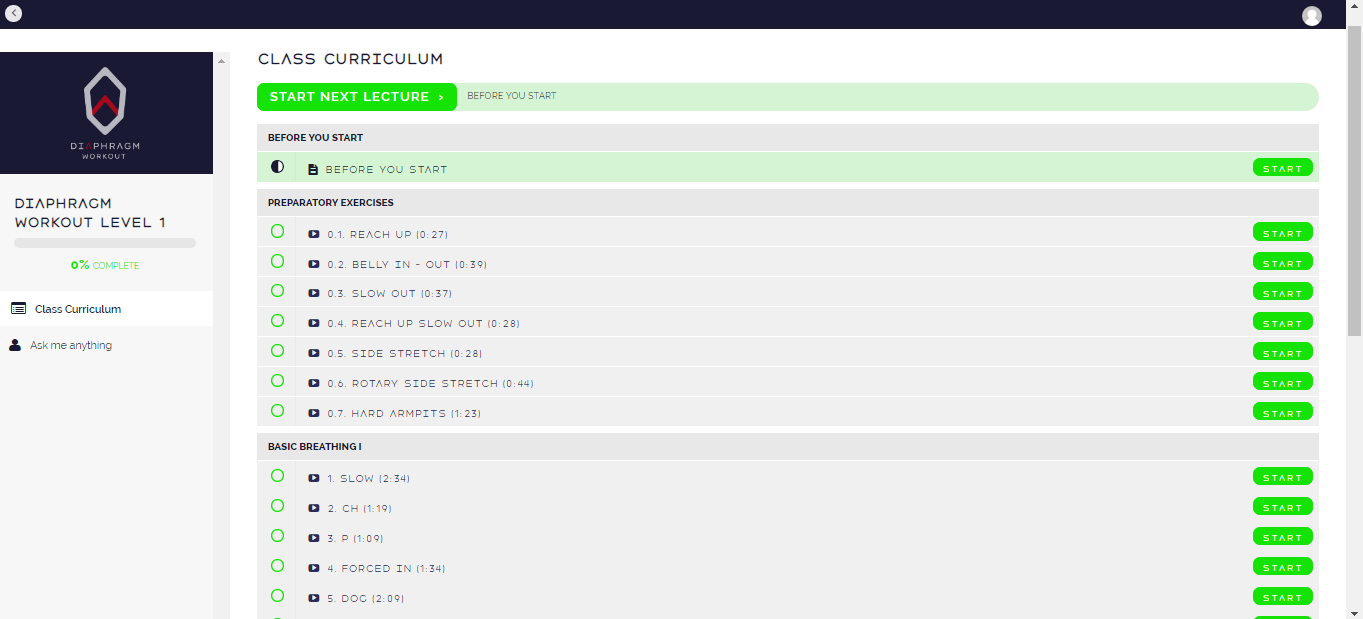 After you click on an exercise, you can read the description and watch the video with me doing the exercise and also showing the variations and most common mistakes: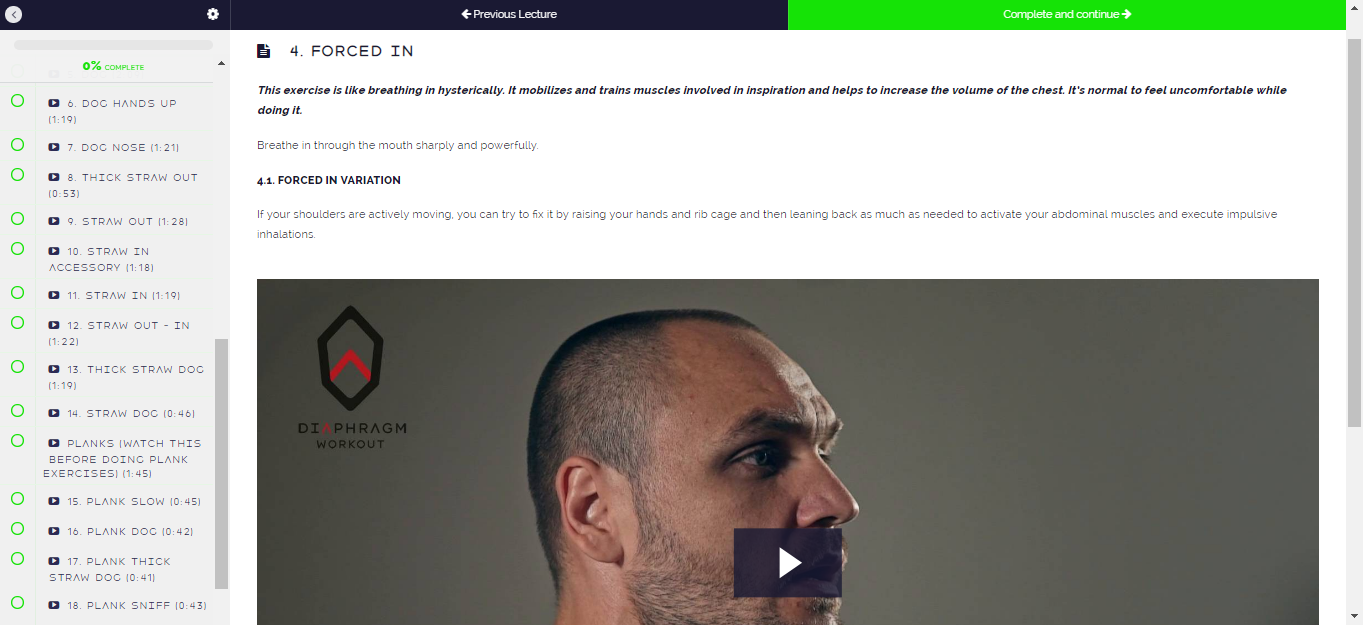 ---
Frequently Asked Questions
---
What's the difference between the Level 1 and Level 2?
Level 2 is for those, who have already completed Level 1. The exercises in Level 2 are more advanced and sometimes reference the ones in Level 1, so you have to get acquainted with the Level 1 before you start Level 2.
---
How much time will I need for exercising?
It depends on your goals and you can always message me to get a more specific answer, but in general:
Beginner - 20 minutes / week,
Intermediate - 1 hour / week,
Advanced - half course / day.
---
How can I measure my progress and know if I'm doing the exercises right or not?
Well, how do you measure a progress in, let's say, doing squats? By noticing that after a week you can do more than you could on the first day and by literally seeing your body changing, right? Same with breathing exercises - they will train your physical muscles, so the results will be real, tangible and you will be able to literally feel your breathing and voice changing. Regarding doing the exercises right or not - I have tried to include enough explanations and examples for you to be able to evaluate yourself, but you will also have an option to contact me and ask any questions you want regarding the exercises and your progress.
---
What happens after I click on the "Start Level 1" or "Start Level 2" button? How do I pay? How do I get the course?
After you click on the "Start" button, you are taken to the checkout page. There you will be asked to enter your card details. You will also be asked to register because this is an online course and you will have to log in to access it. After you register and pay, you can start watching the videos right away or return to do that later. You can access them anytime, on any device that has internet.
---
Can I get a private one-on-one lesson instead of buying the course?
For details regarding private lessons, please write to [email protected]

Also, if you purchase the course (either level), you get a FREE 10 minute video consultation with me. You can also send me an email anytime and ask about anything related to the course and exercises.
---
What about the free consultation? How is that being organized?
When you have your questions ready, just send me an email. We will than arrange a day and time and I'll call you.
---
I haven't bought the course yet, but have another question which is not mentioned here. Can you help?

Absolutely. You can ask me anything. Write to [email protected] and either me or my assistant will get back to you as soon as possible. We speak English, Latvian and Lithuanian. And remember - there are no stupid questions;)
---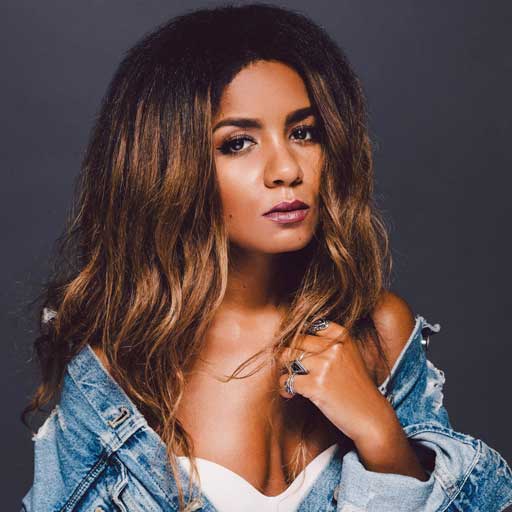 "I had never paid much attention to breathing techniques before, so breathing exercises were a revelation to me! Arturas' complex of exercises gave me a new understanding of breathing while singing - how full body can be used to transfer the air, how breath can be developed. After taking his classes I realized that singing is much easier when breathing properly!"
- Aminata Savadogo, Eurovision 2015 finalist